Slate
Blackcurrant
Watermelon
Strawberry
Orange
Banana
Apple
Emerald
Chocolate
Marble
Slate
Blackcurrant
Watermelon
Strawberry
Orange
Banana
Apple
Emerald
Chocolate
Marble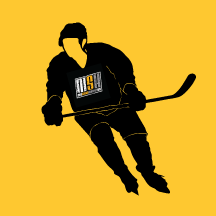 Content count

767

Joined

Last visited

Feedback

100%
I'm 5'8 will a large QRL be too long in the leg for me? Medium too small in waist.

Did you watch the video? They clearly state everything is like the p88 except for the toe. It's p88 with a hook at the toe and closed

How you guys compare the x9 acf to the 5.2 bsp? my next stick gonna be the ACF, super tacks 2.0 or nexus 9000

The p28 was a one off with Easton until Bauer, ccm and warrior picked it up...and stx and Sherwood. The p30 could be a good one. Who knows. I like the p88 but would like more toe. May try it.

True A series. For real. A5.2

Is it just a real p88 clone or what?

IF the tacks like fits your foot right I'd check these out http://everysportforless.com/ccm-tacks-classic-pro-plus-smu-senior-hockey-skates/

I did the same and went back to super feet

I was excited for the p30 at first but it just looks like a replacement for their Hossa curve that's closer to the p88.

My bad, stick. I meant $200

Both are 200 which is better bang for buck?

question on the A series vs X core. I was under the impression that the A series was more a mid-low kick sort of like the old Nexus profile and the X core was more like a supreme mid kick with stiffer bottom. Now with the new catalog they are promoting the A series to be the power shooter stick....i think supreme with that. Can somebody clear it up with the flex profile?