Slate
Blackcurrant
Watermelon
Strawberry
Orange
Banana
Apple
Emerald
Chocolate
Marble
Slate
Blackcurrant
Watermelon
Strawberry
Orange
Banana
Apple
Emerald
Chocolate
Marble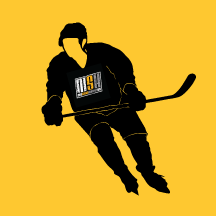 Content Count

620

Joined

Last visited

Days Won

11

Feedback

0%
Community Reputation
174
Excellent
Equipment
Skates
Stick

Warrior QRE + True A6.0HT + CCm Jet Speed

Gloves

2018 True XC9 + Warrior QRE

Helmet

Easton E700 + Warrior Alpha Pro + CCM Tacks 710

Pants

Bauer Vapor + Warrior QRE Girdle

Shoulder Pads
Elbow Pads
Shin Pads
Hockey Bag
Profile Information
Gender
Location
Interests

Ice Hockey and technology

Spambot control
I never take big clappers or extremely powerful shots from far out, above the top of the circles, so I have always focused on sticks with a quick release. Today, for shits and giggles, I decided to test out a True A5.2 SBP stick in a much higher flex than I usually use. To my surprise I was able to shoot more accurately and powerful in longer than I can even recall! I understand the SBP is more of a variable kick point but the power and accuracy of my shots, all shots, compared to my typical A6.0HT and QRE was very noticable. I have to say that sometimes it's good to try something new and different as opposed to what you're used to. You never know what the result might be. I also found the slightly heavier weight of the A5.2 to be very satisfying. Normally, I prefer the lightest sticks on the market, and while it's only about 420 grams, which is still very light, it's slightly heavier than I normally use. I really liked the small amount of added weight though!

1

Decided to bite the bullet and order some custom of these. Excited to see how they turn out.

http://www.bbyonic.com https://massiveblade.com/ https://flareskateblade.com/ Obviously , there is Step Steel and Tydan as well.

In Seattle, we have a lot of people who own Sparx sharpeners but they rarely ever bring them to the rink. I have seent hem take them on road trips though.

For those that switched from a P28 to a P28M or vice versa, what positives or negatives did you notice? I'm looking for a slightly bigger toe and from what I can tell this looks perfect for me.

Regular steel is very good. I prefer the TIN and DLC steel of their though. The downside is that the TIN steel is gold in color which some people might dislike.

I am a huge fan of the STX elbow pads. Check them out.

I hear the same story from other places as well but all of these stores were VERY negative on Sparx machines saying there were unreliable and broke often.

Those are some excellent looking eyelets! @BelangerJS

Was very surprised that last week while I was in Arizona for the entire week every shop that had a Sparx sharpener in store said they were either not working, having issues, or needed maintenance. Not a single shop of the 5 I went to had a fully functional and working unit....

They pre-drill the boots.

I never measured such but I would say its about the same. Both of their wheels are about the same level of hardness.

Doesn't mean they will still deliver though....

Very high-quality steel and the best DLC coating on the market. Love their stuff. The downside is they are always delayed with shipping and their customer service has been poor.