Slate
Blackcurrant
Watermelon
Strawberry
Orange
Banana
Apple
Emerald
Chocolate
Marble
Slate
Blackcurrant
Watermelon
Strawberry
Orange
Banana
Apple
Emerald
Chocolate
Marble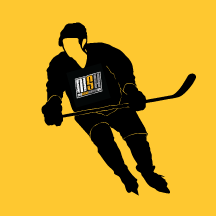 Content Count

34

Joined

Last visited

Feedback

N/A
Everything posted by AnimalFear
I'm interested. Please DM me.

I like the Tackla 4500 girdles. Just a great fit.

My Eagle L29 Vintage gloves made from real goat (horse?) leather are the best gloves ever made. Nobody can convince me otherwise. I have them in blue and I've been looking for a pair in black forever. I actually found a pair on eBay a couple years ago but someone else beat me to them. I would have paid double the buy now price.

Protects against getting your Achilles tendon cut.

My old 704s were the best skates I ever owned. I truly wish they still made them. I bought a pair of 703s last year instead, but I miss the all-leather boot. They fit exactly the same in my experience. The 703 didn't feel any wider.

In terms of construction they are basically the same as the classic Grafs people have been wearing for some time. The new holder is a little stiffer and the interior lining is better at not absorbing water, but otherwise they are very similar to what you'd be used to if you had 703s, 705s, G5s, etc. I can't speak to how they would fit you, obviously.

I read an article that said that lace bite actually contributed to his early retirement as well. I know Forsberg wore pretty small skates (7-7.75) for a guy his size, too.

Can you explain what exactly Red Dog Hockey boost is? I couldn't find any pictures or a description of what it actually is on the website.

Agreed. Still never seen the white accents like that on Bauers before.

CCM pants look like they are much better than current Bauer offerings.

Anybody catch Brendan Perlini's Bauer skates with white accents? I've seen white accents like these on Grafs, CCMs and Reeboks (Komarov, Hagelin, Perron), but I've never seen them on Bauers.

Is this a mail-in service with installation, or does it just mean the lifts would be mailed to the buyer?

Probably a negligible upgrade and an additional $100.

This might be a stupid question, but does anyone have any ideas how to go about whitening a pair of Tuuk Custom+ holders? I have a new pair that I am planning on mounting on my new Graf 703 boots (and I've got Step Blacksteel to go with them), but they have gotten a bit yellowed with age. Actually the two individual holders are sort of different colors--one has sort of a blue tint to it. I know it's just a stupid cosmetic concern, but does anyone know whether there is a way to whiten them?

I'm glad to hear you have had a good experience with your new Grafs. I bought a pair of unused 703 boots on eBay and I plan to mount some Tuuk Custom+ holders and Step Blacksteel to them as soon as I get a chance. Grafs are just the best.

Graf 704 skates. Or my Eagle L29 vintage gloves.

Wow those Koivu lifts are pretty extreme. I'm going to reach out to a couple of pro shops nearby and see if they will be able to add the shims for me and install the holders. I think the most difficult part will be finding someone with the materials.

Helmet: Bauer 4500 Shoulders: Easton Stealth C9.0 Elbows: Jofa 7500 Gloves: Eagle L29 Vintage/Bauer Nexus 1N Pants: Tackla 5000 Pro [these are the best pants ever hands down] Shins: CCM SuperTacks Skates: Bauer Supreme 1S

I have an old pair of Eagle L29 Vintage gloves that are made of some sort of really soft leather, perhaps goat. The leather is so high quality that they still smell good after 7 years of use. I've had them re-palmed once. I would like to get a second pair in black. Does Eagle still offer actual leather? If not, is their synthetic material any good?

Thanks for the reply. I'm in Los Angeles.

I recently bought a pair of Graf 703 boots (just the boots) and I want to get a pair of Tuuk Custom Plus holders mounted on them. My other pair of skates are Bauer Supreme 1S with Tuuk Lightspeed Edge holders. I don't love the stiffness of the Supremes or the Edge holders since I'm only 145 lbs and I miss my old softer Graf 704s, which had Custom Plus holders. The only thing I do like about the Edge holders, however, is the extra height which reduces bottoming out on tight turns. Would it be possible to have my LHS add shims/lifts to both the heel and toe to add that extra 3mm height I like? Or am I just making things too complicated? If it is possible, does anyone know where I could get this done? Thanks!

Does either of these companies offer an option for Tuuk Custom Plus holders anymore? I'm looking to upgrade the steel on mine and I can't find any Step Steel in my size (263 - size 7 skate) and Tydan doesn't seem to make runners for these holders at all.

Helmet: Bauer 4500 w/ Profile II cage Shoulders: Easton Stealth C9.0 Elbow: Bauer N9000 Pants: Tackla 5000 Pro Shin: CCM Super Tacks Skates: Bauer Supreme 1S Sticks: Bauer Nexus 1N & Easton Stealth CX

I understand that, but they say that the two-piece quarter package/heel part is the reason why they fit so well, so going to a more traditional one-piece construction would require losing their calling card in terms of being such comfortable fitting skates. Then again, Graf is basically just barely surviving at this point because of a perceived lack of desire to innovate, so perhaps you are right and they should offer a new line that has the one-piece construction.

They are very adamant about the two-piece construction being a big factor for why they fit so well, so i doubt they would stray from that.