Slate
Blackcurrant
Watermelon
Strawberry
Orange
Banana
Apple
Emerald
Chocolate
Marble
Slate
Blackcurrant
Watermelon
Strawberry
Orange
Banana
Apple
Emerald
Chocolate
Marble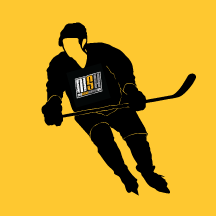 Content Count

1930

Joined

Days Won

53

Feedback

100%
Everything posted by SkateWorksPNW
Meh. They make me sick. I am glad that the customs will allow for people to select a color for the skate.

Disagree. These are pretty ugly:

The Graf Supra 707 was my jam as a kid.

This is common. At one time I used to measure the blade alignment for every skate we sold. Over time though the workload became too great and I now only do this with high end skate sales. I would say on 25% or more the skate blade alignment is not within an acceptable spec. Sometimes I remount the holders myself if the tolerances aren't terrible but if they are way outside of spec I usually send them back to the manufacturer and get the customer a replacement. I would say less than 3% of skates are so far out of spec that I cannot repair it.

Fold some toilet paper into squares and apply it to the areas where he is getting pain, you can also use cotton balls too. Wrap his foot with tape to hold the toilet paper/cotton balls in place. Bake the skate and while its warm have him put it on. Instead of normally sitting down while they cool have him stand up in a hockey stance to widen his forefoot. That should fix his issues.

Many of the rinks are taking the ice down to the sand and then repairing things, doing new lines, and building it back up. I know both Sno-King rinks in WA are doing such.

For the people of Scottsdale, Arizona. I heard today that many of the rinks are now planning to stay closed until end of April. I was really hoping for the estimated reopening date of April 6th but it seems that isn't going to happen. In Seattle, WA the rinks in Renton and Kirkland are hoping to be reopened by mid-April. I don't have any updates for Seattle and Everett.

I sent them an email expressing interest in purchasing the facility myself and they said the LA Kings will be buying the facility, the deal is apparently already underway.

You can start to learn to training with no laces by slowly decreasing the stability the laces provide. For example, drop the eyelet, lace, then after a few weeks drop the next eyelet, continue to repeat this as you adjust. The other option is skipping eyelets when lacing up starting after the 3rd eyelet from the bottom. You can at first skip one eyelet, then later skip another, continue to repeat this as you adjust. Over time you will build muscle memory and strength in areas of your ankle/foot you are currently not using due to the added stability the laces + boot provide.

This wouldn't happen with a TRUE skate. The plastic toe cap on a TRUE skate is separate from the boots carbon frame. Basically, you have two section for impact displacement.

That's like 90% of the current high level players. They find what they like and only change if there is absolutely no other option. I think some of the younger players are open to changing gear more often. I think it's also because gear is easier to break in now than in the past.

winner winner chicken dinner

Same. I use 84" and which is just barely enough for me to lace them with almost nothing left over.

People like you drive me crazy when you bring in your skates for rivet replacements and such. I cut your laces off since I don't have time to screw around with untying your dumb knots.

Every rink near my homes in Seattle, WA and Scottsdale, AZ are closed. I am bored out of my mind.

I am a huge fan of frankenpads!

I rarely have lace issues. However, I tend to swap out laces every few months since I have OCD and hate when my bright white laces get dirty.

I tried using these but they were a nightmare to get through eyelets.

Yes, I like them both but the first generation are a little thinner and lighter.

https://redhat.yourcause.com/public#/fundraising/8718 I hope that you join several other donors that have contributed and make a personally meaningful and significant gift to our Raise the Rink capital campaign. Your donation is a great way to support youth development in the area and your contribution will make a difference in the lives of our players for decades!! As a nonprofit, Sno-King will be a careful steward of all gifts to the capital campaign on behalf of all the future skaters, figure skaters, hockey players, teams, parents and coaches who will walk through the doors of the Snoqualmie Ice Arena. If your company offers a matching gifts program you can incorporate that into your giving and if there are limits on the company match you can maximize the benefit of your gift by spreading it out over multiple years to get the most funds from the matching program. #charity #support #fundraising #youthdevelopment #community #fundraiser #donation #nonprofit #philanthropy #donations #givingback #giveback #makeadifference More info is available here: https://www.snokinghockey.com/donate

I agree with this mostly. As a shop owner I get access to all retail blades, many custom blades, and a ton of pro stock blades as well. You should first determine what kind of player you are and if you like a longer or shorter length. Then you can narrow down the blade options that work best for you. After doing such you can figure out the best flex profile and flex rating for your style of shooting. There is a lot of trial and error to get this dialed in exactly. Many people don't ever get it dialed in either due to the cost o time involved and just use what works. This is why we are starting to see a lot of performance training facilities with high speed cameras being used to help players break down their shot mechanics. I myself am looking to open a facility in Seattle, WA that will use 8K 240FPS cameras to record players shooting such as the ones they used recently in FIFA. Recording and playing back different shooting scenarios such as wrist, snap, slap, one-time, quick release, chip shots and such. You cannot just focus on one type of shot as there are many variables in games which require layer mechanic adaptation. Camera link: https://www.sportsvideo.org/2018/07/06/live-from-the-fifa-world-cup-nhk-8k-production-expands-to-seven-cameras-adds-8k-240fps-hitachi-camera/ I recently dropped from a 75 flex to a 68 flex and moved to a mid-kick stick after looking at some of the footage I took of myself training. Keep in mind I am 180lbs and about 5'10" so technically I should be using a higher flex stick but since I prefer using such a short stick, to my armpit, I cannot leverage the shorter length and stiffer flex properly to load it.

You kind of answered your own question, the regular blade is dampened, like a Nexus/JetSpeed blade. The stiff would be more like the Ribcor or a Vapor, and the X-Stiff would be like the Super Tacks.

It wasn't in their catalog for this season. The good news is our Bauer rep emailed and said it will be available again. He said it was a mistake on their part. From Bauer: "Just a quick note, the Bauer SpeedPlate 2.0 was missing from the Bauerbiz repeat catalog, in error. It is in the catalog for 2020. It has been added back there today and is in stock for immediate shipment."

Be careful to not apply too much heat or pressure as you might break the carbon on the heel. Honestly, I think you need to have the skates remade.

It will be something similar to a Titanium Nitride coating. If you google around you can find the Bauer 2020 steel line up document.