Slate
Blackcurrant
Watermelon
Strawberry
Orange
Banana
Apple
Emerald
Chocolate
Marble
Slate
Blackcurrant
Watermelon
Strawberry
Orange
Banana
Apple
Emerald
Chocolate
Marble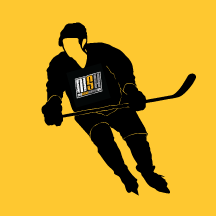 Content Count

39

Joined

Last visited

Feedback

0%
Community Reputation
13
Good
Visting a guy selling a bunch of stuff in Lake Forest, CA. I found this MSH plaque. https://ibb.co/6YRvksb

I have not. I still have 2 pairs of Shift 2s and 4 pairs of Verberos. Seems like Verberos don't get alot of love, but it's very stiff and very moldable. There are a few guys here that have gone from Kor to Makos to VH/True. Maybe they can chime in or PM you.

Kor Shift 1 Kor Shift 2 Verbero Vertex Pro Nike Flexlite 12 Mission Amp Flyweight

First response I've seen from Base for a long time. Looks like Covid hit them pretty hard. https://ibb.co/k9XK2MT

Works fine, actually less hot than the Reebok padded shirt I used to wear. Not quite sure on the protection level, but I've never worn legit shoulder pads to begin with.

I don't know yet as the rinks are having soft openings today in my area. The T-flexes are a little stiffer than my preference, but I always wanted these shafts. But wouldn't a longer hosel move the kick point higher versus a shorter hosel? The blade and hosel shouldn't be flexing or torquing, only the shaft.

Some new toys from MSH marketplace, SLS, and CL since the Coronavirus shutdown

4

Anyone know how long those Hoapa Sr shafts are? I tried asking on the chat, but no response even after leaving an email address to send me answers. Sorry for adding to the deterrence of this thread into a Hoapa thread.

I thought the W08 was pretty close to the old Reebok Datsyuk, which is now the W16 (correct me if I'm wrong).

I ordered one of these to try out. The small gaps and holes in the padding may provide more ventilation than my padded shirt that I currently wear. For $65 after shipping it's worth a shot.

What rink and league are you skating at?

It's pretty bad to say that PIAS is our hockey shop in SD. None of the rinks/shops do any kind of profiling, even if their website says they do. I had to argue with a guy in Mira Mesa to give me a 3/4" cut because "that's really only for goalies". I would say we need a shop either in the Mira Mesa/Poway/Rancho Bernardo area for SDIA/Poway/Esco rinks, or near Sorrento Valley for UTC/Carlsbad. I wouldn't put a shop in Esco/San Marcos/Vista because guys like me that don't live that far north will just venture up to Irvine if we need to go that far. I love the ice at the Kroc, but they're pretty isolated that far south.

After taking a long break from hockey (over a year), I had to rebake my skates for them to be comfortable again. Maybe try that before making a big investment?

Does this shaft have a mid or low kp?

This is a bit off topic, but what current Warrior stick would have the closest flex profile to a Warrior DT2? I know it was part of the Covert line, but now there are Covert, Saber, Quick Strike...just too many buzz words floating around.