Slate
Blackcurrant
Watermelon
Strawberry
Orange
Banana
Apple
Emerald
Chocolate
Marble
Slate
Blackcurrant
Watermelon
Strawberry
Orange
Banana
Apple
Emerald
Chocolate
Marble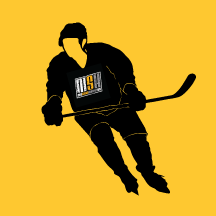 Content count

165

Joined

Last visited

Feedback

100%
Community Reputation
1
Neutral
Profile Information
Gender

Male

Location

Norcross, GA
bump. anyone want any of this?

Sorry! im working on getting whats left over from the lockeroom after the season is done and the guys clear out. ill try to post more stuff later

what does the C42 curve look like. Thanks

Does anyone know of any online place that has the MC2 curve? I know pure hockey had it in the 5.2 pro but its no longer available. Any direction would be helpful. Thanks

I have a couple of the original Tacks Team sticks and i would agree.

Thanks Ozziesdad. Much Appreciated. I agree with the idea of sticking with whats easily available.

Sorry if this was already discussed. I have always been a PM 9 fan and was curious how the MC from True compared( especially for lie and blade length)? I've seen a couple of MC2 options but as this is not always available i was considering making the switch over. Any one use both ? Thanks

not trying to piggy back off the topic but ill be in Toronto next week... curious if there are any good hockey stores worth going to?

*JR beat me to it*----If you think the problem is from the extra height of the LS3 steel then go with the LS2 Edge steel and skip the holder replacement. I'm sure someone else will chime in to comment on the holder itself.

Would really like to get rid of this stuff.... if you have any interest at all send me a message and we can discuss.

Sorry No skates right now. May have more later.