Slate
Blackcurrant
Watermelon
Strawberry
Orange
Banana
Apple
Emerald
Chocolate
Marble
Slate
Blackcurrant
Watermelon
Strawberry
Orange
Banana
Apple
Emerald
Chocolate
Marble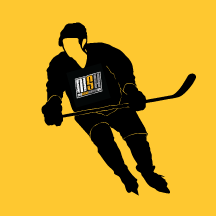 Content Count

650

Joined

Last visited

Days Won

20

Feedback

N/A
Community Reputation
251
Excellent
Equipment
Skates

Supreme 2s pro on sprungs/True TF9 on Tuuks

Stick
Gloves

Pro Stock 2S Pro/APX2 Pro/HG12/NXG

Helmet

Easton E700/CCM branded 11K

Pants
Shoulder Pads

Eagle pro frankenpads/APX2 caps and biceps

Elbow Pads
Shin Pads
Hockey Bag

PS Knights JRZ/PS TBL Bag
Profile Information
Gender
Location
Spambot control
This is correct to my memory as well. 7500/9900 were the higher end models and had a flat bar mask. The 4500/5100 were the older models. They were the high end models from prior years, before the release of 7500/9900. Later, they stayed in the lineup as middle tier helmets (at this point I think they're already considered the lower tier helmet). I still have a titanium 7500 cage and a 5100 cage. They're both size M and look the same. The only difference I notice is the shape of the bars, so you should be ok with any of them.

I like Konixx, but I too have been having a lot of issues with grip lately. Lot of sliding. I'm on +2 (I weigh 200lbs) and am considering going to +1 to see if maybe that will help my grip. At this point I don't even mind losing the speed from going softer, because i can barely cut without sliding. You might also want to try Rink Rat Identity 76a. That's probably what I'll do if the +1 doesn't work for me. But regarding your Addictions, I think 4-5 months is pretty good for those. I've seen them chunk and split much faster than that

7s also fit a half size down. My guess is you would take either a 7R or possibly even a 6.5R depending on how you fit the Makos. I took 9.5 Mako, 9 Supreme and 8.5 TFs in both TF7 and TF9

1

Bro.... Don't even. You came to the wrong place if you're gonna come here and knock wood end plugs...

https://sidelineswap.com/gear/hockey/hockey-bags/player-bags/3203880-warrior-new-pro-hockey-bag-senior-32-navy-blue-ice-duffel-equipment-size-hd-sr Recently replaced my Easton pro bag with a Warrior pro bag. Got the one above, although I recall paying $45 so I bet if you offered him that he'd take it. If you're in NY the shipping will probably be about 10 bucks plus tax. You're looking at under $75 total for a bag you already know you like. It's a steal really. Also, if you don't think the mesh pockets will hold up you can just sew in canvas or some heavier material.

They're nice but fairly shallow. Fit like a Vapor with a wider forefoot and the wider Graf toe box

Thanks Craig... Just gonna go ahead and +1 the bubble wrap and garbage bag with tape

I found Base blades to be very poor in pop, feel and durability. Went dead on me in a few games. I think the Kane pro is a bit different from Shanahan, but I can't say for sure as pshs is always out of stock lol

Didn't realize they had it on my Bauer and pshs

Where's that? Unless you're referring to Base hockey, in which case... Yeah

There's no issue with using 280s on an 8.5 skate. There are advantages and disadvantages, but it's mostly preference

Apx2s were tech mesh then? Vapor skates never fit me so I never paid much attention and still don't. Anyway, if they're the same as curv then I don't see why they'd be stiffer than anything current. As stiff, sure, but unless it has to do with design, why would they be stiffer than ultrasonics?

Forget the Synergy, the Shanny curve!!!

4

Never wore apxs, but they're made of tech mesh, which is objectively less stiff than curv composite, and definitely less stiff than carbon curv.