Slate
Blackcurrant
Watermelon
Strawberry
Orange
Banana
Apple
Emerald
Chocolate
Marble
Slate
Blackcurrant
Watermelon
Strawberry
Orange
Banana
Apple
Emerald
Chocolate
Marble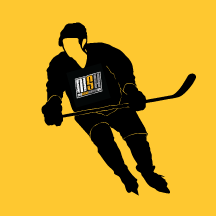 Content Count

2549

Joined

Last visited

Days Won

3

Feedback

100%
Community Reputation
24
Good
Equipment
Skates
Stick

Easton Stealth CNT Grip-Sakic/NBH One95 shaft/P92 blade combo/TPS XN10 Chrome OPS Afinogenov/Warrior AK27 with P92/NBH One95 with P14 blade

Gloves

NBH 4 Rolls 14" Tan/Graf G700 black/red 15"/Eagle PPF Blue

Helmet
Pants

Graf 700 black/Tackla 9000 with zippers

Shoulder Pads

Nike Bauer Supreme Classic XL

Elbow Pads
Shin Pads
Hockey Bag

SMI Maize/Blue (Michigan) bag or Shock Doctor (storage)
Profile Information
Gender
Location
Spambot control
Excellent gloves. A+++ seller and as advertised

Maybe these are an option https://pantherteeth.com/product/panther-teeth-for-ice-skates/?fbclid=PAAaZFQLqBD6wsEbCx80dZhWucP1Y42TgJmnDmn2p5ifL9k99yExHOH644rUY_aem_ARFveK8btSYiP7TjTZfy_Vdm8ca9jypyA7My4OeULxdi2vj1y08fzrdjeQR0MCVTQ16fhi44JLRkdLP50-XcmIyNjqMJFkKTglFjo_OIFk9w81hBjegBjo7Pqk3gLla1Ifo

Count me as a fan of the older P88 Sakic vs the newer P92's. Did the older P92's from the One95 era have a different lie?

These still available? $50 shipped? I've bought on here before but it's been 10+ years.

I wore 707's in the late, late 90's and I may still have a pair laying around. Super comfortable

My old custom Graf G70 Ultras were getting a little worn, so I went to find something similar fit-wise and ended up with the Ribcor 76K a couple years ago. Very comfy out of the box and I upgraded to the Ribcor 90K for $499 at the LHS in January and they've been a pleasant surprise. I don't like my skates to be super stiff and with the addition of the black stepsteel and ortholite insoles, they've performed superbly. I have a normal width foot but a high instep and these have proven be as good of a fit as my old Grafs.

At this point, I'd probably stick with Strauss Skate in St Paul.

I bought all the P40 curves at my LHS last fall. I still have a few P92 and P88 curves left, including a couple Stealth CNT's that haven't ever left my closet.

Your best bet is to get customs with the necessary clearance and width. It works best with a custom footbed installed as well. That will keep your arch in place and your feet flattened out in the skate. Do you have high arches as well? The Ribcor skate fits pretty well stock wise but it sounds like you need a custom width. utilizing stop gap methods and "fixes" is a waste of time and money, get it done right the first time.

Could it be that these skates are much more flexible than you're used to?

I always thought the Graf brand yellow waxed laces were the best back in the day. I'm just using the non-wax stock CCM skate laces nowadays though. They seem to be of high quality as well.

Those get picked up very quickly around here. Hardly any on clearance in a 10D plus I like to support my local shop. They take good care of me

Still got yellow laces on my old Grafs

Seems like they're both "elite" level skates but the 80K (and 100K) has the carbon fiber outsole, whereas the 90k is a plastic of some sort.

I just ordered some CCM Ribcor 90K skates from my local shop. I was just curious to see how they compare to the previous top end model? (Ribcor 80K) Anyone have knowledge regarding this? I already have the black step steel that I'll be removing from my 76K skates onto these when they come in.