Slate
Blackcurrant
Watermelon
Strawberry
Orange
Banana
Apple
Emerald
Chocolate
Marble
Slate
Blackcurrant
Watermelon
Strawberry
Orange
Banana
Apple
Emerald
Chocolate
Marble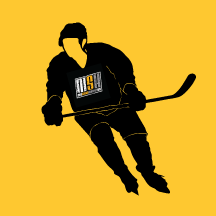 Content count

2009

Joined

Last visited

Days Won

2

Feedback

0%
Community Reputation
61
Good
Profile Information
Gender

Male

Location

Ontario
Equipment
Skates

CCM Tacks

Stick

Warrior dynasty ax1

Gloves

Warrior franchise 14N MIC

Helmet

CCM V08 w/ oakley pro straight

Pants

Bauer Vapor xxxx girdle

Shoulder Pads

CCM U+ CL

Elbow Pads

Reebok 7k

Shin Pads

Bauer Supreme 2000

Hockey Bag

Team Issued
Contact Methods
MSN

element_201@hotmail.com

Website URL

http://

Twitter

@Mc_Cheese91

ICQ

0

Instagram

@amcp91

XBL

McCHEESE91
Keep in mind though, the pens blue line might be beat up but so are some key forwards for Nashville in Johansson and Fisher and Fiala, the trade off is pretty even. I'd like to see the preds take it.

I found it easiest to just call them and order the replacement blades over the phone

hats off JR, congrats on the wedding thats amazing. Hoping for nothing but the best for you two!

Appreciate the pictures, is it safe to say that the scooter pattern is a p28 clone with a different more traditional blade shape? a la p92?

I think that you ask the large majority of hockey players if not all, winning the Stanley cup is a higher honour and a bigger achievement than winning a gold medal at the Olympics. As a league that struggles for market share in the United States compared to other major sports and the time window they'd shut down They probably see it as more than a minor inconvenience.

Given his past stats/ numbers when he extended I would guess / bet that his bonus was probably at 30.

I was a little confused by the curves themselves, I was really intrigued by the scooter pattern in right handed but its so hard to compare it to a digital p28 pattern. Does anyone happen to have one they could post side by side to either a p92 or a p28?

Because the NHL are giving away their assets and losing money for 2 and a half weeks for free? I was never concerned with lost games, my point about the number of games was to show how condensed the schedule already is and will only be more so. Agreed that injuries can happen anywhere but if I'm penguins brass I see a huge difference between me paying crosbys salary and him getting hurt helping the team get to the playoffs and him leaving to go play in a tournament with no impact on my team, gets hurt in a meaningless game then the pens are forced to put him on the shelf at the most vital point of the season

The NHL is still a business at the end of the day, not a charity. Using rough numbers; the nhl plays a grand total of 1230 games a season as a whole. Roughly played october through march thats roughly 52 different game combinations a week. two and a half weeks is roughly 130 games with empty arenas and teams throughout the league losing revenue. Add in the fact that people already hate the condensed schedule with the bye week this would up those weekly averages even higher. Then comes risk of injury to players as seen with Tavares at the last Olympics being injured for the remainder of the season and pretty much killing the Islanders play off push. Then there is exhaustion from an added 15 games to the schedule. Biggest in my opinion is the fact that in march NHL and NBA are the only major sports on tv and the only real window that the NHL has to televise to non traditional fans. Shut down for two weeks where the international games wont even be televised and its another missed opportunity. I can totally see where the GM's and the NHL is coming from.

This is so true. The total one and one95 tapered smu shafts were some of the best kicking shafts I ever had.

Don't put words in my mouth that's not at all what I said. I definitely think that the women's team should receive the money that they did. What I'm saying is that since the Canadian women started their grassroots programs almost 20 years ago the women in the United States might be rushing a few of their steps. its not a fair comparison. And twisting words isn't necessary.

I meant it in terms of how hockey is perceived nationally. In canada it is number one, in the united states it falls behind football baseball and basketball for boys and basketball volleyball baseball and soccer for girls. In Canada, spending money on hockey is an easy sell regardless of where you are. I don't think that's as much the case across the united states. I'm all for trying to mimic the gold standard that wasn't my point. My point is it will be interesting to see if they can. I'd put how usa basketball operates at a gold standard as well. when was the last time the women's team lost to Canada for example?

It'll be really interesting to see how this pans out, my biggest concern with the comparison to the Canadian national team is the Hockey is a much bigger centre piece in Canada than it is in the United States. It is Canada's number one sport across the board, even if youth enrollment is currently on the decline Canada literally puts all their eggs in one basket and not winning gold at any level competition is seen as a disappointment. I'd almost be more likely to compare how Hockey Canada operates to how USA basketball operates in terms of social impact and importance. It's a step in the right direction for Women's hockey, hopefully they manage to reap the benefits.

The article is not wrong in the sense that girls off the hockey team get monthly funding, however they don't do a very good job elaborating where that funding comes from. Their funding comes from the same place as every other high level athlete in Canada. http://canada.pch.gc.ca/eng/1414514343755

I mentioned this in an earlier post. Their funding isnt directly from Hockey Canada, it is from the athlete assistance program for high competitive athletes.