Slate
Blackcurrant
Watermelon
Strawberry
Orange
Banana
Apple
Emerald
Chocolate
Marble
Slate
Blackcurrant
Watermelon
Strawberry
Orange
Banana
Apple
Emerald
Chocolate
Marble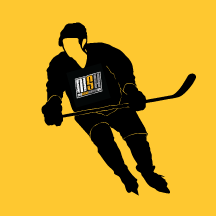 Content Count

2159

Joined

Last visited

Days Won

8

Feedback

0%
Community Reputation
170
Excellent
Equipment
Skates
Stick
Gloves

Warrior franchise 14N MIC

Helmet

CCM V08 w/ oakley pro straight

Pants
Shoulder Pads
Elbow Pads
Shin Pads
Hockey Bag
Profile Information
Gender
Location
Spambot control
Contact Methods
MSN
Website URL
Twitter
Instagram
XBL
On 2K someone posted that their pro stock with that code had extremely rounded corners, comparable to the ccm C shaft shape. Guess as more become available more people will post their findings.

Cant imagine what you must have been doing for the better part of the last decade if 390g is the sweet spot. Sticks that light have only been around for the last 3-4 years, what were you using before?

I have never had an issue getting my hands on team issue sticks, whether it be online or at the LHS. CCM's LK build sticks are great value. Recently found a Nexus team stick from this season with simple P92 in the name bar and so far it feels miles better than any previous Bauer team stick

Your friend should focus on balance rather than weight. I'll take a balanced stick at 430 gr over a stick at 370 gr that has me nervous to carry the puck because it might snap. He might find a cheaper factory in China this way too.

That grassroots targeted demographic must be in the plans for Q2

I am extremely intrigued by the new top end Tackla girdle that has been mentioned on this board. Would love to hear more about it from someone who has used it

Bauer reaching peak troll level with this. Classic.

Not having seen the code on his stick but basing it off the team that I'm involved with this will be a true ADV. They arent going through the effort of redressing older batches with newer graphics to the extent Bauer used to.

ah yes, the classic "we pay you to wear our helmets even if they dont fit your head properly" see also Matthews

1

*Trilage had entered the chat*

4

I still have durability concerns with the holder, same as when the Edge holder came out. I don't see them being a big hit right away at retail. Wouldn't expect many apart from people in this thread to change out the holders on their Bauer's or CCM's. How the equipment guys use them, at least here it hasn't been enough to sway many guys. I look forward to what their approach is once they go live.

And I'm all for this as well, but even WNBA players are complaining that even while the NBA loses money by giving them a platform they want more. I sense a similar sentiment here in that women's hockey wants the NHL to eventually step up and build a league, but it has to be on their terms, which doesnt entirely make sense to me.

while I agree that neither women's league has a sparkling track record in how their leagues are run, there is no leverage in threatening a boycott or strike because not enough people give a shit about the sport. I have the upmost respect for anybody trying to make a living playing sports in the grinder leagues whether Male or female, but them demanding to be paid or supported when they offer next to nothing in terms of collateral is probably the main deterrent in this situation. The NBA loses millions trying to support the WNBA every year, I cant blame the NHL for waiting to see how this plays out because the return isnt there for them. They're asking for someone to pay their way when at this point in time the product cant even pay for itself, I'm not sure who would consider that a viable investment right now.