Slate
Blackcurrant
Watermelon
Strawberry
Orange
Banana
Apple
Emerald
Chocolate
Marble
Slate
Blackcurrant
Watermelon
Strawberry
Orange
Banana
Apple
Emerald
Chocolate
Marble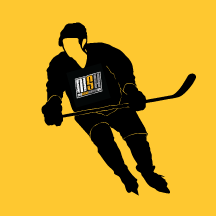 Content Count

859

Joined

Last visited

Days Won

24

Feedback

0%
Everything posted by boo10
Seems like it's being resolved to your satisfaction, so probably not worth the effort and aggravation to pursue with CCM, but I think if you forced the issue you'd eventually get them to honour the satisfaction guarantee. Below is the info from CCM's website. As I read it, the only possible out for them is the reference to "Limited Warranty to North America", but I see nothing in the warranty language, so I don't think that's the case. With CCM being headquartered in Quebec which has the strictest consumer protection laws in Canada, you'd have a very strong case to make them honour the guarantee. A call to the province would be a headache they would want to avoid. (Source, my job requires me to deal with Quebec government ministries, and they are a royal PITA). SKATES Skates are warranted against manufacturing defects and workmanship under normal use and maintenance for a period of ninety (90) days from the date of sale to the consumer when used as intended under normal use and alterations. 90 DAY SATISFACTION GUARANTEE - LEGAL POLICY We're so sure that you will love your new CCM skates that if you aren't satisfied for any reason, you can return them within 90 days of purchase. The 90 Day Satisfaction Guarantee applies to SR skate models over $199 and INT-JR skate models over $99. LIMITED WARRANTY TO NORTH AMERICA. The skate models set forth in this table are also subject to CCM's 90 DAY SATISFACTION GUARANTEE which allows purchasers of eligible skate models to return the product to the retailer they bought them from if they are unsatisfied with the product. Upon presentation of the product to the retailer (along with proof of purchase) within 90 days of its date of purchase, the retailers will fully refund the customer in the full amount of the purchase price.

Don't trust what the store is telling you. Store is either lying or won't advocate for you. Contact CCM yourself and explain that your are unhappy with the skates and the store won't process the return under the 90 day guarantee. It's supposed to be no questions asked, but the reason you're unsatisfied is the lack of durability. If you push the right buttons, you'll get your money back.

Interesting. Was the official release date pushed back or did I have bad information? I went into Pro Hockey Life last weekend and was told they had to send back all the inventory they had received because roughly 80% of the skates had holder issues. CCM also has no information on the AS-V skates on their website, nor does any retailer have them officially listed for sale as of this morning.

Couldn't find a dedicated thread for AS-V skates so figured I'd ask here. I had heard that the AS-V skate line was supposed to release today, but I know there was a recall due to holder issues. Anyone know when these skates will actually be available in stores?

If you're able to skate well with the dropped eyelet don't change. If you're going to experiment with the top eyelet done up, you need to keep the skates pretty loose. Laced up to the top with really tight laces will prevent you from getting proper knee bend. You'll likely have the sensation of nearly toe picking with every stride.

I've been using the FT3 Team stick and see no reason to spend more on a stick. Performance, balance and durability have all been excellent. Got it on sale for <$100 CAD.

Do you know how they're achieving that increase in flexion? I'm no kinesiologist, but it seems unnecessary to have a super stiff lateral flex profile. Some stiffness is required, but I think the AS3 Pro was just overkill.

That spot is problematic for me in every CCM one-piece boot. I think if they wanted to use rivets instead of stitching to attach the toecap, they should have made it slightly wider to accommodate the space taken up by the fastener inside the cap.

The Bauer Synergy has a 15k shaft and a 3k blade. Can't find an existing Bauer model that has that combination, but a mashup of the Nexus Team shaft and Vapor Team blade would give you that construction. Also fits the price point, so I'm guessing that's what it is, (or something similar).

Tendon guard is definitely 80K. Eyelet row looks like 70K.

They don't mention kickpoint, so difficult to guess what it is, but my money is on a 3S with a modified blade construction.

My favourite stick of all time. I loved that thing. Finally broke when some fat guy fell on it and I was so upset I had to drink extra beer after the game.

A bent runner can be straightened. You need to figure out why it bent. If it's from a holder mount, then have CCM replace the skates under warranty. If for some strange reason they won't, then just use the 90 day guarantee and purchase a new replacement pair, (might just want to go that route anyway as you'd get a fresh warranty period). CCM owns STEP now, so you'd be dealing with them on runner warranty anyway.

I haven't measured or anything, but I don't think it's any more open than a P92. I think it's a bit of an optical illusion because it has slightly less curved at the toe. I'd say the P90TM has a rocker that is similar to the P88. The P92 is definitely more rockered than the P90TM.

Agreed, the picture is just to demonstrate that it is ok for the toe to be in the air, as that was OP's specific question.

Here's a picture of Gaudreau carrying the puck using a P88. Notice that the toe is not on the ice. https://imgur.com/a/7ynqDDD

With any curve it really depends on the length and lie of the stick relative to your skating posture. The P88 will generally allow you to carry the puck a little further from your body without the toe lifting as much as a P92, but the toe will definitely be partially of the ice. Conversely, if you're playing the puck closer to your feet, you'll have less blade to work with due to the lie, which will force more of the heel off the ice. I find that it only takes a shift or two for me to adjust between the two curves, but I've been playing the sport for 45 years, so a less experienced player may find it more difficult to adjust.

What is it about the P28 that you don't like, just the openness of the blade? I'm currently using. P90TM, but will be switching back to a P92 or P88. I find the toe kink on the 90TM doesn't come into play at all when shooting, and it negatively affects my puck handling as well. The P28 is my least favourite curve, and I find the P90TM too similar for my liking. With regards to the TC2, imho it is almost exactly the same as the W03/P19 (Sherwood PP26). It's very close to the P92, but very slightly less curved at the toe. I used the TC2 on my A5.2 and liked it quite a bit. If you want something not very open at retail, you're pretty much stuck with P88 these days.

That's an apples and oranges comparison. A more accurate analogy would be, "I just paid $75k for a car and after four months I hit a pothole and the back axle fell off. The manufacturer doesn't stock replacement axles, so I have to improvise a repair or buy a new car". And no, the eyelet system is not excellent. Any perceived performance benefit is a placebo. The fragility of the system makes it unsuitable for it's intended use.

The new fit systems from Bauer and CCM were supposed to simplify things, but I swear it's made it worse. I fit fairly well in a Reebok 20K, and put that info into the CCM skate selection tool. The tool suggested I go 1/2 size up in a Jetspeed, regular width. I tried the skate on and it fits terribly. My forefoot is crushed behind the toe box and the heel is loose. It's the strangest fit I've ever seen in a skate.

Injected eyelets are garbage. Bauer uses typical marketing bs to claim performance improvements, but the reality is it almost certainly makes the skate cheaper to manufacture so when they charge a premium for this "feature" it's even more profitable.

I have worn both a 2S (non-pro) and 3S Pro, so I will give you my personal opinion. For reference, the scanner always put me in a D for the 2S Pro line and Fit 2 for the Ultrasonic line, and those are the sizes I wore. The two are very similar, but the Fit 2 has slightly more depth in the arch area. I noticed no difference in the width between the two. The 3S Pro toe box felt a little narrower, (I did not notice this on the 3S with the traditional toe cap).

This is all just my personal opinion, but I've been messing with a number of curves lately. I would say your best bet would be a P92 lie 5. You'll have to go to True to find this in retail. Next in line would be a P90TM, as I find the lie is closer to a P88 than a P92 lie 6. Third choice would be a regular P92/P29/W03. P28 is a lower lie, but it is very open. If you're switching from a P88 and try P28 you will need to make a significant change to your shooting technique, otherwise you will be putting shots into the rafters.

The X2.9 is actually a tech mesh boot. It might be a touch heavier than the X7.0 and has a TPU outsole, but is not a bad skate, especially for beer league. 3X Pro is way stiffer than the X7.0.