Slate
Blackcurrant
Watermelon
Strawberry
Orange
Banana
Apple
Emerald
Chocolate
Marble
Slate
Blackcurrant
Watermelon
Strawberry
Orange
Banana
Apple
Emerald
Chocolate
Marble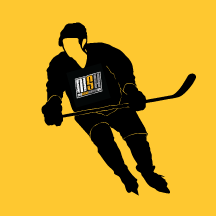 Content Count

339

Joined

Last visited

Feedback

0%
Community Reputation
19
Good
Equipment
Skates
Stick

Warrior Dolo Dragon DD (55 Grip)

Gloves

Bauer TotalOne, NBH Supreme One90

Helmet
Pants
Shoulder Pads
Elbow Pads
Shin Pads
Hockey Bag
Profile Information
Gender
Location
Spambot control
Pretty expensive is an understatement. That's insane. I'd love to know the cost to produce such a product and the margin.

The announcement had all the feel of an April Fools Day social media hoax. Except it isn't anywhere near April and it was completely real (I think). As someone above said, a lot to unpack between the laughably bad logo and the choice of Kane in the announcement and then the non-hockey related nonsense that really no one has asked for from a hockey equipment manufacturer. And yes, execs are falling over themselves to show they are one of the "good ones" and an "ally." Entirely strange.

Let's hope they learned some lessons from the last time they got weird and made the LS Fusion blades. By all accounts, they were terrible.

Old school Stealth shouldies... Easton RG Camo are amazingly light and form-fitting. Super light but more than anything, super form-fitting. They don't move much at all while I'm playing. That being said, they run warm simply because of how snug they are - it's the only downside to these things. I get quite warm with them on and a heavier sweater over them. I think the tag considered them something like Stealth C7.5 as they had some upgrades over the Stealth C7.0 (namely the Pro version of the straps I believe).

1

Some of you guys should check out Visorguard. I just put one on my Concept 3 and it's legit. I had reservations about installation and then after install, with some air bubbles and what not but I'll be damned if the thing didn't cure PERFECTLY as they said it would after a little while. I was kind of shocked. Good way to protect your investment. If it gets scuffed, just pull it off and re-install another one. They aren't super cheap but I think worth it at $18. I bought two and I'm still on my first one, although my league suspended play here in MA once the governor put us under a curfew so it's only 5 games old or so. Very similar to the film you'd put on your phone screens (think Zagg products) or the stacked tear-away films you'd see on helmet visors for Indycar drivers (prior to the 2020 season's new aero-shield). You can't even tell it's on my Concept 3 and doesn't change the optics at all.

Jesus that is one hell of a setup you have there.

My One90 gloves. Light, solidly protective, great fit, and the vents helped keep them nice and cool. Great feel and dexterity. And the palm was tremendous. They were still in great shape, I stupidly upgraded and sold them on ebay. While we're on the topic of gloves, any Easton glove with a 13.5 sizing gets a vote from me as well. Bring back 13.5" gloves!

Yea this stick is so old it's tough to compare to anything current.

Welcome Butch. Where are you from if I may ask?

Ha Tron movie was the first thing I thought of when I saw that pic!

Seems like a terrible idea to me. I'm sure there are better places to take your shooting pad where you could actually shoot a puck or puck like object rather than a golf ball.

Re-bake your current skates and try that first?

I'm generally not a fan of these teaser posts with out any actual information.

Tampa got almost every break in this one and still got lit up. If Rick Nash gets going, look out. Bergeron, Pasta, Marchand is an absolute wrecking ball as it is.