Slate
Blackcurrant
Watermelon
Strawberry
Orange
Banana
Apple
Emerald
Chocolate
Marble
Slate
Blackcurrant
Watermelon
Strawberry
Orange
Banana
Apple
Emerald
Chocolate
Marble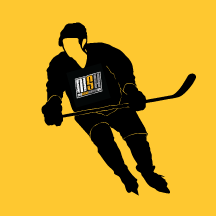 Content Count

823

Joined

Last visited

Days Won

22

Feedback

N/A
Everything posted by Miller55
You could probably flare the top couple eyelets out a bit and drop one eyelet for forward flex. Also, I would give it a bit more time as the ribcore will break in much softer

I have the aero custom pro pants, which were a bit expensive, but I got them for a team when I was trying to get into ice beer league. The girdle I have is the gx88 I think, retail Made in Canada, very good quality. I'm not sure what their site shows, but definitely send an email, there's a lot of stuff that they will still make that isn't on their site

Contact Eagle directly. Info@eaglehockey.com and they should be able to get you what you need

Tried on the hyperlite skates in fit 2 and 3, they're nice but feel the same as 2x pros minus the crappy tongue. Didn't skate on them so I can't comment on the flexible sole, but they didn't feel very different just walking around. Keep in mind I've been a Supreme guy basically forever, minus the Nexus 1000s and couple tries with Makos and Grafs, so I'm far from an expert in the Vapor feel

I think the most overlooked and underrated option is Eagle. I have an eagle girdle and pants and they're unreal, they will definitely be the way to go if you're coming from older Tacklas, they are exactly the same imo. And the eagle Aero shoulders are exactly what you're looking for, I also used Supreme classics once upon a time and these are even lighter and the protection is about the same. You can order them directly from Eagle too. Fit should be the same as what you're wearing now in terms of sizing. All the other options mentioned are great too, but if you're looking to not even notice a change, you're probably gonna be happiest with Eagle. Obviously this is all my opinion, so try it on yourself too

Matthews also uses a retail p92 with a lie 6, which should allow him to actually drop his bottom hand a bit more than a lower lie...

6'1" and 190 lbs (dropped about 25 lbs this spring, feel great) and I use 77 flex cut down a couple inches, so I'm at about 82 flex. Used to use 85/90 at full length, and I also prefer shorter and whippy as it let's the shots fly pretty smooth. I don't take clappers because I'm not trying to be a beer league MVP at the expense of someone else's day job. But I agree, stiffer is better on faceoffs, and I cannot use a low kick stick that whippy or short. Also cannot use a toe curve with a high lie at that flex and height

Looks like good work. How's pricing? Does he do digital or leather palms? Would be nice to have an alternative to Pat in times of great need lol.

Any pics of their work? Didn't see anything about gloves on the site

Yup, Eagle will repalm their gloves for you. Otherwise custom pro repair in Montreal is the best, and hockey menders in Michigan is also very good

The Ronin bubbles and combos with this way, where you can swap the visor if it gets scratched up. Never used it so I can't say how week it works, but that bubble sticks out very far from the face

I agree that injury might be a good use for this. However, if you have a lower face injury like a broken jaw and nobody is paying you to play, you should probably take a few weeks off. My 2 cents. But I could see wearing something like this if you mostly recovered enough to go back but are a bit nervous. Personally I'd go with a bubble, but this would work too

Costs more than a fishbowl... Or a combo. Haven't used a fishbowl since Itech still existed (and Z-Leader before that lol) but unless the optics on the concept 3 it CCM fv are awful, I don't see the need for this. If the optics are really bad on the fishbowls then I could see someone opting to use this instead, but otherwise what's the point?

Both of those are great choices, can't go wrong. I will say that for elbows and shins you might want to try SLS for another pair of Jofas, as there is definitely nothing like them around. Personally I've been using Supreme 1S elbows and 2S pro shins and am plenty happy for rec league, but if I play competitive tourneys I'm in my Synergy 700 Pros or 8K pros. The e700 is also my go to helmet, and I like the of Reakt, but I tried on the Warrior alpha one and it's actually a great bucky.

They look kinda weird to me and my experience with anything True other than skates and sticks has not made me interested in trying anything new

Never heard of booting out bring from the boot stiffness. That would mean that everyone in the soft older style boots should be doing it all the time, and that's not the case. I would imagine it's the result of a technique deficiency in control that you have probably developed from using very stiff skates, and it comes out when you use a softer skate that doesn't work with that technique. That said, I have yet to see the 100k in person

They're all over the place. I wouldn't buy one except direct from Bauer or legit distributor

I wish I could remember specifically, but I didn't pay all the much attention. I recall the the mako2 was stiffer through the quarters and under the foot. Don't recall the marketing stuff about it, nor do I recall this detail of the performance. But given that the new Vapor stock is a direct copy of the stealth CX, it wouldn't surprise me if they were starting to incorporate other Easton stuff into the new line

The shell on the mako was not super stiff by any means. It was the softest and most flexible of all the skates of its type (mlx, vh, true)

What changes in the construction are you referring to? Keep in mind, the Vapor 2X pro exists in both the old D/EE sizing and the 3 fit system. It's anecdotal, yes, but I personally know people who were not able to go from a 2XPro D to a Fit 1. The skate is identical

Meh, I have 2 teammates and my younger brother who were both in vapor D and could not get fit 1 to work for them. All three are in ft2s now, so idk. One is anecdotal, the other is from a Bauer PM which in theory should be credible, but... Yeah

The fit profiles are 3 different lasts that are totally unique to the research of the Bauer scan data. They are not the same as a D, E, EE width. Fit 1 was supposed to replace a D Vapor, which was a true D width. However, a lot of people I know who were on Vapor D have found Fit2 to be preferable. Fit 2 was supposed to be a Supreme D or true E width, with a different overall fit profile from the Supreme. However, I know a lot of folks, myself included, who came from Supreme D or Tacks D and couldn't really find a happy medium between Fits 2 and 3. If I had to buy Bauers, I'd go for a fit 3, but it's not a perfect fit. This is the long way to answer that you have to try them on because the really doesn't seem to be any clear cut way to categorize the 3 fits and compare them to the previous D/EE fit system.